Plumber in Fort Worth, TX
Emergency Plumbing Repair & Installation Services 24/7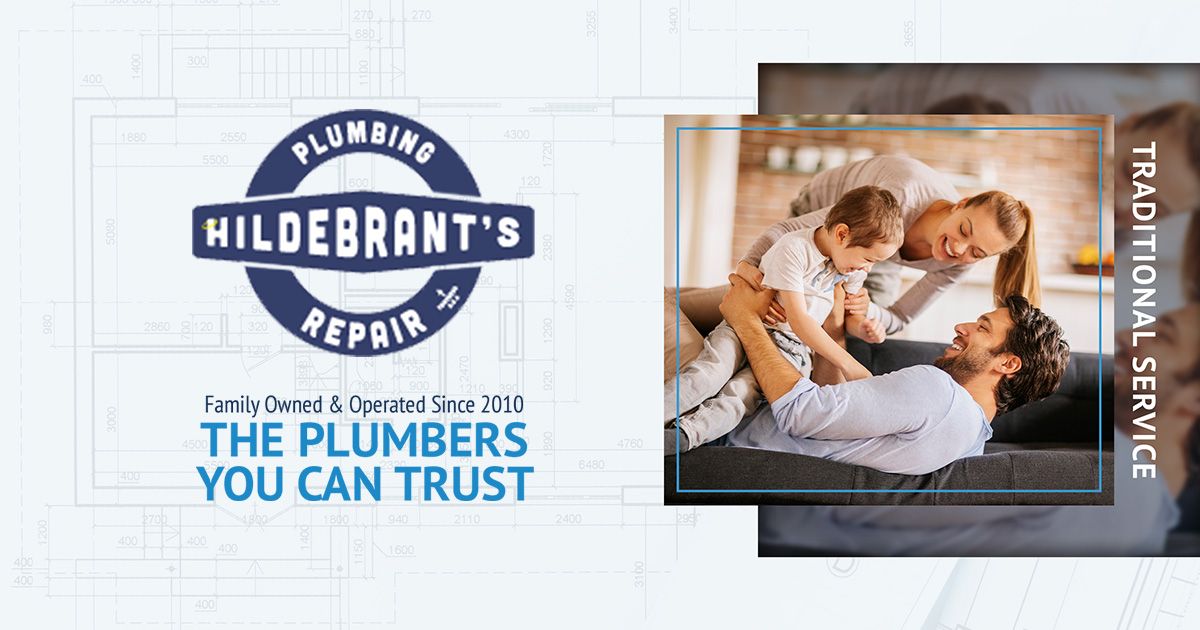 Have a clogged toilet? Need to get a gas leak repaired? The plumbing experts at Hildebrant's Plumbing Repair are here to help. As a full-service plumbing company, we know how to get the job done right. We are family-owned and operated, bringing years of plumbing industry experience to the table. Whether you need a video inspection of your pipes or new toilet installation, we have you covered.
Hildebrant's Plumbing Repair offers superior plumbing services in Fort Worth and the surrounding areas. Our plumbers have been serving the community for more than three and a half decades and can help with a variety of plumbing services. Our mission has always been to uphold our customers' satisfaction, which is why we go above and beyond to deliver top-notch service and results. Take a look at our customer reviews and see why we are the most trusted plumbers in all of Fort Worth, TX, and beyond.
Call on our expert plumbers for help with the following:
Water heater services
Gas line leaks and installation of new commercial or residential lines
Camera inspections to find hidden leaks
Drain cleaning
Hydro jetting
Leak detection
Pipe repair
Sewer and drain services
Costly slab leaks
Toilet issues and clogs
Drain and sewer cleaning and unclogging
Leaking pipes
Grease trap services
Emergency plumbing services
When you need a reliable plumber in Fort Worth, be sure to call (817) 668-3665 or contact us online.
Water Heater Installation In Fort Worth
Our team of Fort Worth water heater installation experts at Hildebrant's Plumbing have the experience and knowledge to help with any water heater issue you come across in your home or business. Our trained staff is able to help with water heater repair, installation, or maintenance. We have years of experience working on water heaters and use the latest and best equipment to get the job done correctly the first time.
What are the Different Types of Water Heaters?
The main types of water heaters include:
Conventional storage-tank water heaters
Tankless water heaters
Hybrid (heat-pump) water heaters
Solar-powered water heaters
Condensing water heaters
Water Heater Repair In Fort Worth
Although homeowners may want to take care of a water heater issue themselves through a quick DIY tactic, doing so will not necessarily take care of the root of the problem. There are some signs to look out for that suggest that you are best off contacting a plumbing professional to inspect your water heater and provide you with the necessary repairs.
Here are some signs that you need water heater repair services:
Your water heater is making strange sounds
You have no hot water
You keep running out of hot water
There are fluctuations in your water temperature
Your water feels lukewarm rather than hot
You have low water pressure
Your water looks cloudy,
Your water has an unpleasant smell to it
It's been over a year since you last got your water heater inspected
If you notice any of the signs above, we highly encourage you to contact our water heater professionals as soon as possible. Leaving a water heater problem unattended can lead to further damage and costly replacements that can be avoided with timely services.
Should You Repair or Replace a Water Heater?
Determining if you should repair or replace a water heater can be tough to determine for homeowners. Repairing will usually be the cheaper option, but if your water heater is older, it may be best to have a replacement. Having a new water heater installed will end up saving you money in the long run., especially if you are constantly needing repairs.
Signs you need to replace your water heater:
Your water has a brown tint to it (signifying rust)
Your water heater is over 10 years old
Your water heater is leaking
You run out of hot water too soon
Drain Cleaning In Fort Worth
Is the water in your sinks or showers backing up? Have you noticed drain flies in your kitchen or bathrooms? Hildebrant's Plumbing Repair, no drain problem is either too big or too small for our plumbers in Fort Worth to take care of.
What are Signs You Need Drain Cleaning?
Signs you need drain cleaning include the following:
There is standing water in your showers or sinks
Unpleasant odors are coming from your drains
Your drains clog frequently
Your water is slow to drain
Your drain makes gurgling sounds
You are experiencing water back ups
There is an increase of fruit flies in your home
Your toilets are overflowing
You have multiple clogged drains at the same time
You're constantly using a liquid drain cleaner to clear your drains
If you are experiencing any of the signs above with your drains, we recommend that you contact a plumber as soon as you can to avoid further damage to your drains.
Affordable Plumbing Service in Fort Worth With Upfront Pricing
When it comes to your plumbing, you want quality and affordability. That is exactly what we provide at Hildebrant's Plumbing Repair. We know how important it is to get your plumbing system running smoothly again without dropping all your savings on the problem. For that reason, our team offers upfront, affordable pricing and never charges you for plumbing services you simply don't need.
Our Fort Worth plumbing company is 100% committed to customer satisfaction. We have state-of-the-art technology and remain available for all your plumbing emergencies. When you call us for service, we work around your schedule. On top of that, we only employ skilled, courteous, and respectful technicians who you can trust working on your plumbing.
Suggested Reading:
Now is the time to schedule reliable Fort Worth plumbing services with the team at Hildebrant's Plumbing Repair. Contact us today to get started.